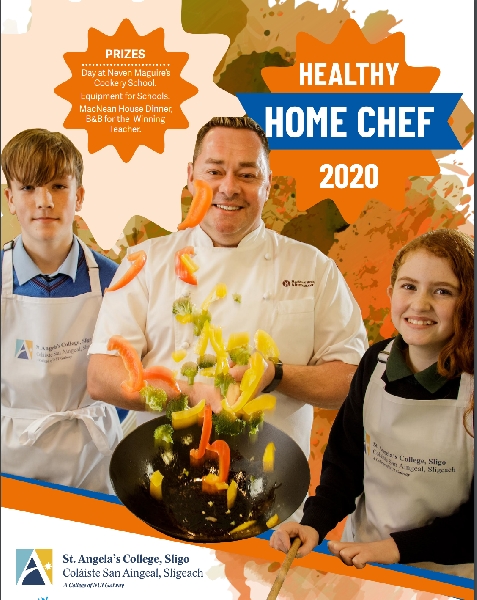 The Healthy Home Chef cookery competition gives students an opportunity to create tasty, healthy and affordable meals at home.
Students are asked to submit their favourite healthy meal (main course dish only) for TWO people.
The competition is open to all students in post-primary schools on the island of Ireland and Youthreach Centres in the Republic of Ireland.
The All-Island Cook Off will be held on the 5th & 6th May 2020 in St. Angela's College, Sligo. The final is judged by a panel of experts including award winning chef Neven Maguire of MacNean House and Restaurant. Prizes include a trip to Neven Maguire's cookery school, equipment for schools. The winning teacher will get bed, breakfast & dinner in MacNean House!
Follow link for application form:
https://drive.google.com/file/d/0B4jZ6szqhuFWbkpncHdLbk9BRXZTWWRGYzRiVGNGQ1NyRGlz/view?usp=sharing