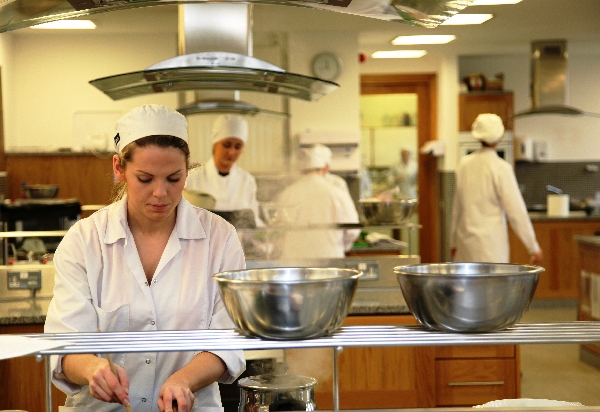 Home Economics education – a key driver in achieving the actions of
A Healthy Weight for Ireland 2016
The Home Economics Department of St. Angela's College supports the Association of Teachers of Home Economics position on the key role of Home Economics education to achieve the actions in A Healthy Weight for Ireland publication.
The ATHE (Association of Teachers of Home Economics) welcomes the publication of the National Obesity Policy and Action Plan – A Healthy Weight for Ireland announced on Thursday September 22nd at Dublin Castle. It is anticipated that the 10 step action plan, presented by Ministers Simon Harris and Marcella Corcoran Kennedy will work towards achieving a reduction in the number of overweight and obese people in Ireland and a sustained downward trend of 0.5% in the level of excess weight in adults and children.
We know that Home Economics education can play a vital part in contributing towards achieving this ambitious aim through working with key stakeholders in achieving Step 1 of the Action Plan. Home Economics is an established subject on the curriculum in schools and is studied by approximately 22,000 students at Junior Certificate level. Developing food literacy skills is a core component of this curriculum. Through Home Economics education students are empowered to take responsibility for their own health and wellbeing. Nutritional knowledge, cooking skills, recipe modification,menu planning, shopping, food safety and consumer education are delivered in age appropriate and relevant ways while the practical cooking skills are developed. Home Economics is the only subject on the curriculum which teaches the nutritional knowledge alongside the practical food skills in a cohesive and comprehensive way.
At the ATHE we believe in the potential of Home Economics teachers who are all educated to a minimum Level 8 Honours Degree in Home Economics education and are already in situ in schools available to deliver on this action plan. We also know that Home Economics teachers can play an important role in contributing to the wider school context in achieving a 'whole of school' approach to healthy lifestyle.
In the context of this publication and in a time of Junior Cycle reform we reiterate our call to ensure Home Economics is available to all students and has a mandatory place on the new curriculum. International research has proven that the eating habits developed in childhood and adolescence are carried through to adulthood. Therefore, structured, sustained and well developed food education, through the medium of Home Economics, will play a crucial role in achieving the outlined target of a downward trend in the level of excess weight in adults and children by 0.5% every year until 2025 and achieve a healthy lifestyle for all.
For media enquiries please contact: Ms Michele Regan on 087 9783004 or email PRO@athe.ie Website link – www.athe.ie
St. Angela's College, Sligo a college of NUI Galway, offers a degree in Home Economics (Bachelor of Arts and Professional Masters in Education) accredited by The Teaching Council of Ireland. www.stangelas.nuigalway.ie
A Healthy Weight for Ireland 2016 Document